WHY SUR-SEAL
From engineering to testing, sourcing to prototyping, Sur-Seal has you covered.
At Sur-Seal, we offer far more than simple order fulfillment. Our expert team provides a full range of services designed to support and optimize every step of the design and manufacturing process. From engineering to testing, sourcing to prototyping, Sur-Seal has you covered.
Do you need to address a cost problem or remedy poor product performance? Our knowledgeable team can help you devise a solution, produce a prototype in mere hours, and partner with you long-term to help your business save time and money year over year. Tell us about your project, and we'll assist with selecting the right materials and production techniques to solve your problem.
We are proud to manufacture the most precise die-cut, molded, formed, and extruded products to suit your manufacturing needs. No matter the shape, size, material, or time constraints of your project, we will deliver the solutions you're looking for. In addition to being a Preferred Converter and an Automotive Preferred Converter for 3M, we are both AS9100- and ISO9001-certified, meaning we are the premier choice in the die-cutting industry.
Sur-Seal has seen — and made — it all. From healthcare sterilization equipment to acoustic insulation to window sealing gaskets, we are experts in both material selection and product implementation. Over the years, we have developed thousands of solutions for businesses in virtually all manufacturing industries. Whether you own a Fortune 500 company or a small local business, we are confident we can meet all of your manufacturing and design needs.
Our core values are at the heart of everything we do here at Sur-Seal. Day in and day out, no matter the complexity of projects we are working on, our values unite us and drive us forward. We believe these values are the building blocks of our success:
A steadfast conviction of caring for our customers, associates, and each other
Embracing new ideas and encouraging creativity
Doing what is right and having the courage to change direction when following an opportunity
Discuss your project needs with our team, and we'll provide a detailed estimate. Contact us at 513.574.8500 or request a quote online .
OUR KEY MATERIAL PARTNERS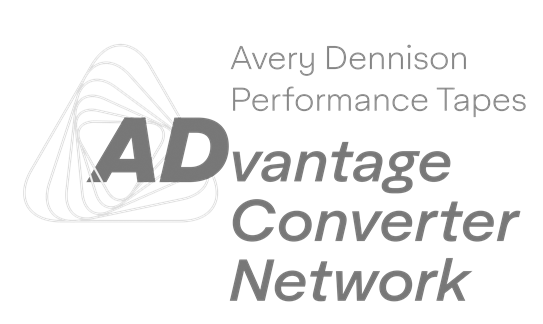 CAPABILITIES
CAPABILITIES
BRANDS WE SELL DIRECTLY TO


SUR-SEAL DIFFERENCE
The only converter on the east coast with 80+ years of experience, AS9100 and ISO 9001 certifications, giving you peace of mind.
Guaranteed
Quality
On-Time
Delivery
Partnership
Approach
Material Knowledge & Expertise
Material Knowledge & Expertise
Many applications require specific material solutions, and we have developed numerous custom materials to meet these needs. We also partner with other world-class material suppliers to provide our customers with the most comprehensive portfolio of sealing materials in the industry.
Rubber
Silicone
Foam
Film
Synthetic Textiles
Non Woven
Plastics
Adhesives
Film
Natural Textiles
Cork
Open & Closed Cell Sponge
Non Woven
Cork
Natural Textiles
Thermal Insulation
Synthetic Textiles
Open & Closed Cell Sponge